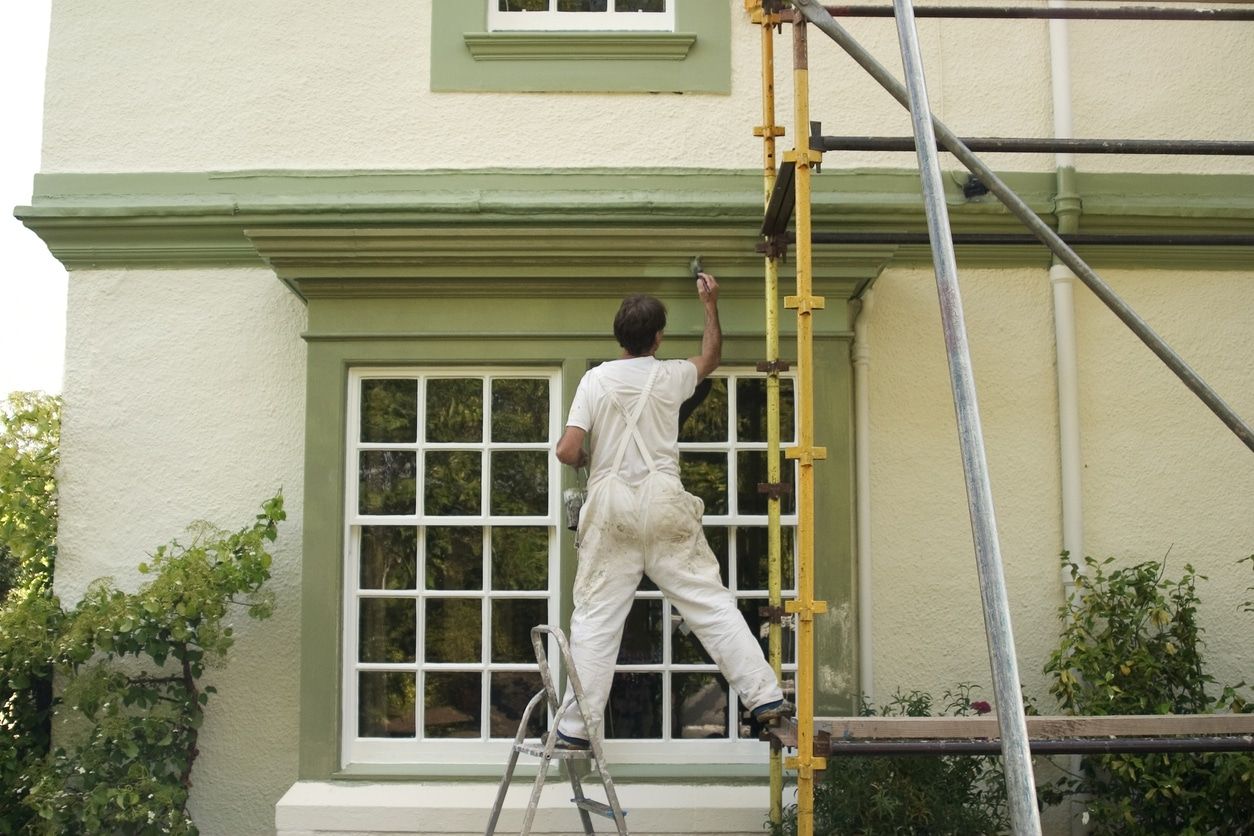 Is There a Difference Between Interior and Exterior Grade Paint?
All paints are made up of similar core ingredients such as pigments, solvents, resins, and additives. If you've watched painters in Orlando at work and wondered whether interior and exterior grade paints are actually different, the answer is yes. 
Interior paint has pigments that tend to fade quicker, while exterior paints contain significantly more pigments. Interior paint is also more resistant to staining and is made so that you can clean it easily. In contrast, exterior paint is formulated to handle weather elements better. 
Their main difference lies in the number of additives they have and the resin used. Keep reading to understand more about the difference between both types of paint.
Differences Between Interior and Exterior Grade Paint
Exterior Paint
For your home exterior, the weather and elements of nature are the biggest threats. As a result, exterior paint will have to be resistant to both moisture and temperature changes. Whether it's freezing snow or harsh UV radiation from sunlight, exterior paint has to stand up to such conditions. 
There are also issues of fading, mildew, and even fungal growth when it comes to exterior surfaces. The longer the paint is under sunlight, the more likely there will be fading. Exterior paint is therefore created to be more durable to avoid chipping and flaking.
The resin used for exterior paints is generally soft, which allows the paint to be more flexible. As such, it will be able to handle moisture and temperature changes more competently. It also helps to prevent extensive cracking due to constant expansion and contraction. 
Exterior paint will require sunlight to cure, and will also release more volatile organic compounds (VOCs) both during and after the process. This is due to the additional resins and additives that are added to its composition, which can cause outgassing. This makes it unsafe for indoor use. The mildewcides and fungicides components may also cause allergies.
Interior Paint
Unlike exterior paint, interior paint is more often used for decoration and to improve the aesthetics of the home. In addition, we can expect a certain level of dampness prevention, suitability for washing and cleaning, as well as easier maintenance. 
However, it is expectedly not as durable and waterproof as exterior paint. Any direct impact is also more likely to cause chipping, in comparison to exterior paint.
To help consumers with cleaning, the formulation of interior paint allows it to withstand abrasion, so you can wash or scrub away any stains or marks more easily. 
With less possibility of facing extensive UV radiation, interior paint does not usually possess fade-resisting properties. It also does not require sunlight to cure. 
Formulated safely to be used around people, interior paint contains low or even zero VOCs, which is always great for air quality in a home. You should still ventilate the area adequately when you're painting.
Conclusion
Using the right tool for the right job will ensure that you get the best results. If you've ever wondered if you could use exterior paint indoors or interior paint outdoors, you've got the answer now. They're both formulated differently, and it's essential that you pick the right type of paint for the desired final effect.