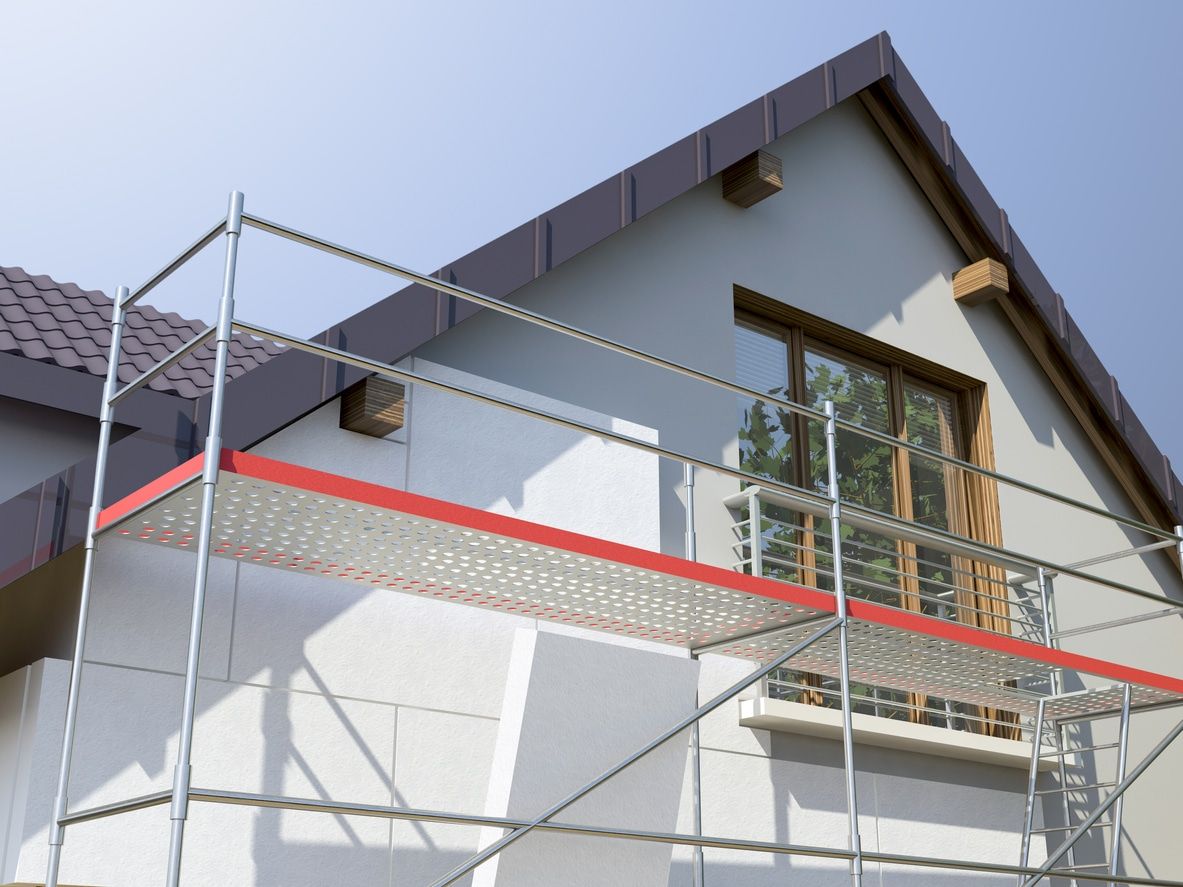 The Benefits of Hiring a Professional Exterior Painter in Orlando
Exterior painting is challenging work that requires many hours of focus, laborious preparation, or even sanding down surfaces for better paint application. It certainly requires good skill sets, training, and techniques for a job well done, so you won't face other issues such as peeling or cracking paint. 
If you're thinking about tackling your home's exterior painting by yourself, keep reading to find out about the benefits of hiring professional Orlando exterior painters instead.
The Benefits of Hiring a Professional Exterior Painter in Orlando
Minimize Risks
Painting requires working at heights, which comes with the increased risk of falling. Professional painters know how to protect themselves against falls or other accidents while painting on ladders or scaffolding. 
Experienced exterior house painters use proper safety equipment such as harnesses for high areas. After all, it's not an easy feat working at such a height while maintaining balance and working with paint brushes simultaneously.
With proper training and years of experience, professional painters know how to prepare surfaces for painting and which techniques or chemicals are most suitable. This helps prevent damages such as peeling and discoloration of the paint.
Affordability
It might sound counterintuitive, but you could save more money hiring a professional painter instead of attempting a DIY paint job. 
The fact is, a quality paint job will last much longer than one done by an amateur and will require fewer touch-ups in the future. This can help reduce costs over time rather than hiring a professional every few years when colors fade or the paint wears thin from weather damage.
Bear in mind that painting by yourself also means you'd have to purchase the tools and paint. Without the proper knowledge, you could buy the wrong ones, leading to more expenses.
Save Time
Many homeowners who attempt a DIY paint job don't realize how much time and dedication a proper paint job can take. Painting requires many hours of hard work, focus, and preparation, which can take days for larger homes. This includes cleaning the walls before painting and sanding down surfaces that may be rough or chipped away in some areas.
A professional exterior house painter has the proper equipment to get their job done quickly without compromising on quality. Homeowners save so much time with a professional team doing the work and getting it done well the first time.
Minimal Stress
Painting the exterior of your home is not an easy task. It's no secret that exterior painting can cause a lot of stress, both physically and mentally. Working out in the hot sun, worrying about the weather, working from a height and pushing ahead for days on end in spite of neck or back strain from painting are just some of the factors you'd have to face. 
This is why hiring a professional service may be one of the best decisions you make when painting your home exterior. Leave the stress and hassle to the experts instead!
Conclusion
Hiring a professional exterior house painter helps in so many ways, from relieving your stress, doing the job in less time but with better quality, and minimizing any risks and dangers to yourself. 
When it comes to exterior painting, there's a lot more laborious work and preparation involved compared to interior painting. So call us today and let our expert painters get the job done, so you can sit back and let us do the challenging work.