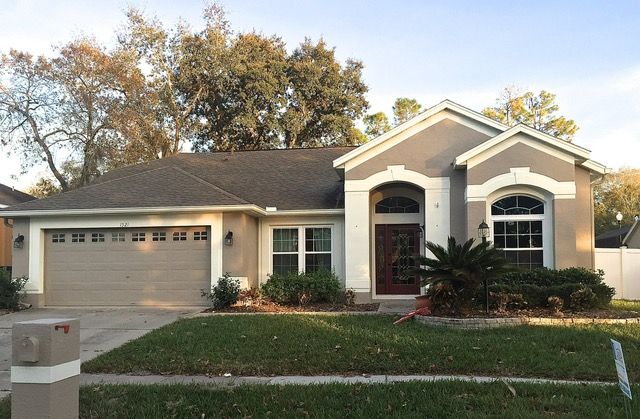 How to Choose the Right Painting Contractor Company in Orlando, Fl
When hiring an Orlando house painter, follow these tips to ensure you choose the right one for your painting project:
Painting is one of the more popular home improvement projects homeowners like to undertake. Whatever the scope of the project, hiring a professional painting contractor will save a lot of time and effort.
Before you choose a contractor who meets your needs, consider the following:
1. Professional Experience as a Painting Contractor
How long has the painting contractor been in business? This trade can have high turnover. Make sure you hire someone who has been operating for two years or longer.
2. Painting Contractor Employees versus Subcontractors
Does the painting contractor have employees? If so, are they direct employees? Do they receive a paycheck from the painting contractor, or are they considered subcontractors? If they are direct employees, the painting contractor's workers will be paid by the paintng contractor, and workman's compensation and general liability insurance policies should cover their employees work.
If the painting contactor/house painter uses subcontractors, the subcontracotrs should have their own insurance policies. Either way, the professional painting contractor should give you a copy of a current and up to date proof of insurance for both of their business and any subcontractors they use, if necessary.
3. Legal Licensing
Does the professional painting contractor have a state-issued license, general liability insurance, and workers' compensation insurance? It is absolutely critical that the painting contractor you choose has all necessary insurance and licenses.
A reputable painting contractor will have all the proper documents for licensing, workman's comp and professional liability insurance. Remember that workman's comp and liability insurance protects you, your home, the professional painting company, and any employees that the professional painting company may have on site.
Be sure to check if the professional painting company has current and up to date liabilty and workmans' comp insurance. Even if a painting contractor provides you with proof of insurance, it does not mean the insurance is up to date, paid, and current.  To ensure your painting contractor is up to date on his insurance coverage to protect you, call the number provided on the painting contractor's proof of insurance. Remember, proof of insurance should be provided to you with the professional painting estimate.
4. References and Customer Reviews
Can your professional painting contractor provide you with a list of references? How many references do they have? Call several eferences before making your final decision to hire a painting contractor.
Also inquire if the professional painting company has any online reviews you can read and look over. A trusted and professional house painter/painting contractor should be able to provide you with more than one place they have online reviews. Good places to look for reviews for a professional contractor are Google Business, Thumbtack, Angie's List, Home Advisor, Yelp, and their official website, to name a few.
5. Preparation work.
What kind of preparation work does the professional house painter do? A cheaper house painter/painting contractor will skimp on the prep work to cut corners. However, a good professional house painter will take the time to do everything that should be done, what they have stated they will do in the proposal, and what you both agreed would be done. The workmanship will show in the end, good or bad.
6. Knowledge.
Experience counts! Can the professional house painter make recommendations on what materials will work best for your house painting project? Does the house painter sound as if he is skilled and knowledgeable regarding his trade? A professional house painter/painting contractor will keep up with the latest products, techniques, and paint brands. They will have suggestions for colors and finishes, as well as demonstrate knowledge about the latest trends.
7. Formal estimate.
Make sure the professional house painter puts the scope of the painting project, materials they will use, as well as the amount of prep work in a written contract. Be sure your contract is not outlined on the back of a business card or a haphazardly drawn-up dollar figure on a piece of paper. A professional painting contractor will provide their clients with professionally written contracts and specifications for your interior and/or exterior painting project.
8. Guarantee
Does your painting contractor offer any guarantees besides the guarantee offered on the products by the paint manufacturers? Most reputable professional house painting contractors will offer a warranty on the application/preparation process. If so, you should expect a written guarantee.
9. Cost
Price is naturally a concern; however getting the lowest price should not be your first or only consideration. You want to hire a house painter with skill and experience; one who is licensed and fully insued that's current and up to date. Finding a quality painting contractor will not likely be the individual with the lowest bid, but it does not need to be the highest bid, either.
Make sure not to hire on price alone, but look at the whole picture. Painting contractors operate on very tight profit margins. You will hear of homeowners who hired college students, unlicensed individuals and teachers out of work in the summer and were happy with the work. If the price seems too good to be true, however, it probably is.
10. Always get at least three bids/estimates.
Ask and state the same questions and expectations for each bid/estimate you acquire. Once you receive your estimates, carefully compare all estimates/bids to have the same amount of:
Prep,

Materials,

Scope of work,

References

Up to date insurance and license documentation.
If you have any questions or concerns, contact us at (321)-696-5445 or by email at PaisleyPainting@gmail.com.
We look forward to hearing from you!
Sincerely,
William Paisley, Orlando Painting Contractor/Owner of Paisley Painting Company