Exterior home painting can be a tall order; especially if you haven't attempted it before. The heights and the chance that you might mess up something that is out there for the world to see makes painting your home yourself a challenge. At times, it's advisable to seek professional exterior painting services. What qualities do you look for when hiring a painter? At Paisley Painting, we pride ourselves on being the best fit for your needs.
Additional Recommended Content: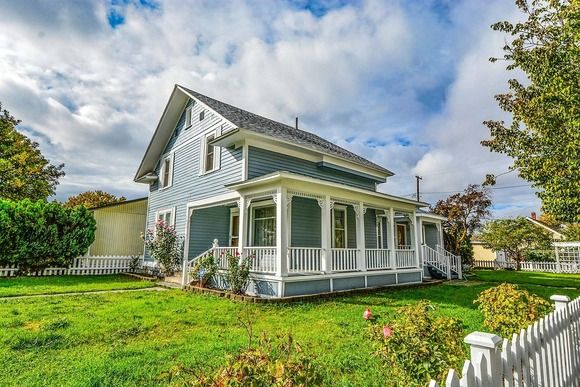 What To Expect From a Quality Exterior Home Painter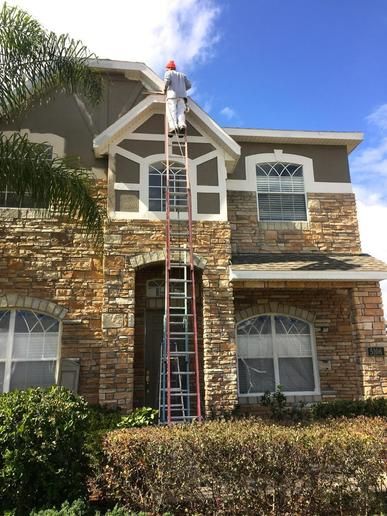 Good listening skills: A good painter's most important job is to bring your exterior painting project and vision into reality. We do this by listening to your needs. After explaining them to us, we will then ask some questions to get a better understanding of what you have in mind. We might then suggest ideas for you to consider and approve.

Respect and punctuality: A professional will always respect your time. Our Orlando FL painters also respect your choices regardless of how out of the box they may sound.

Meticulous Work: We pay key attention to detail. Our painting company is proud of every painting project we take on and cannot afford to do shoddy work. We choose the best methods to complete each task. Our goal is to achieve perfection to the highest standards possible.

Flexibility: Our painting company is well-versed in various quality painting techniques and tools of the trade. While our bread and butter is exterior painting, we can also help you with other projects as well, including interior painting.

Honesty: Our Orlando house painters are candid enough to let you know when we are not well-versed in a particular project. We will refer you to a better fit.

Proper Certifications: Every employee in our painting company has the necessary certifications and licensing required for exterior home painting.
STEPS FOR EXTERIOR HOME PAINTING IN ORLANDO FL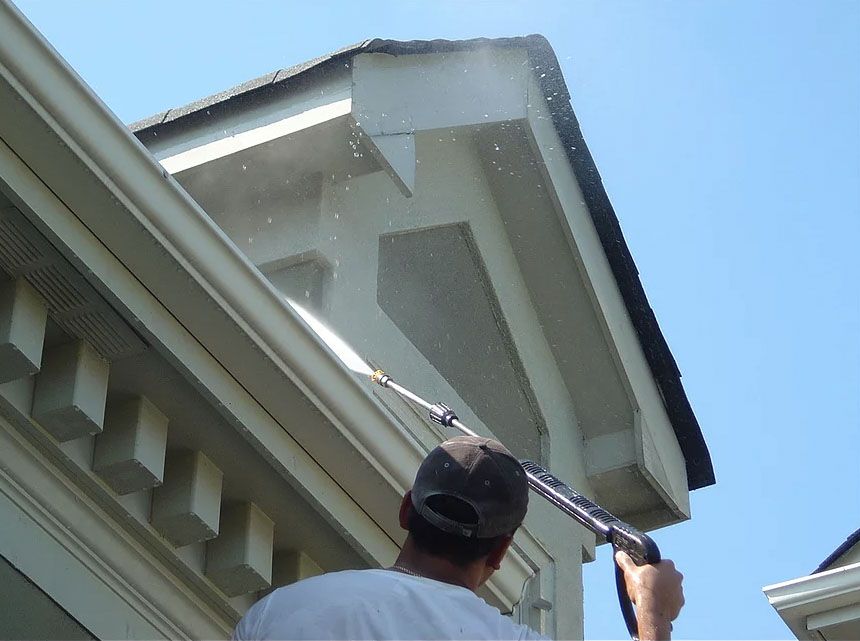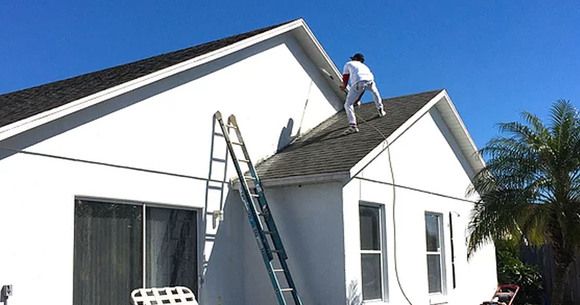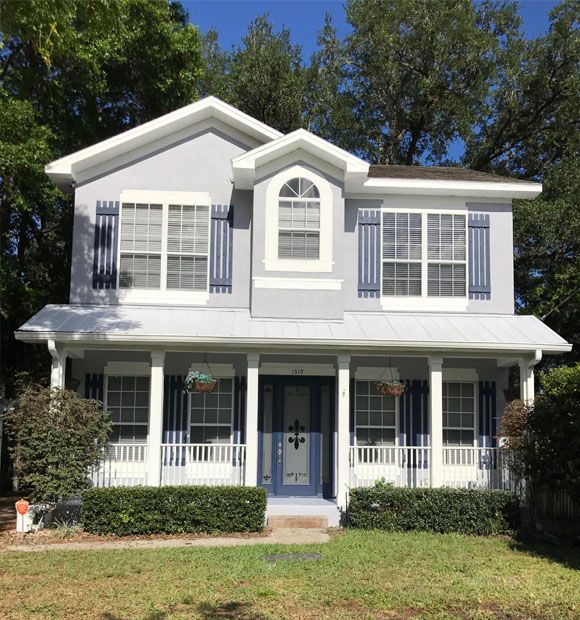 1. Surface Preparation:

Surface preparation includes cleaning up the entire exterior to provide a neat, smooth surface for paint application. Our Orlando house painters always chemically clean and pressure wash each house before starting. According to experts, having a good surface accounts for 90% of a good painting. Our professional Orlando painters will first check for peelings, chipping and other flaws. We will then scrape away the peelings and perform a power wash.

2. Caulking and patching:

It is important that any cracks are sealed by our Orlando painters using caulk. Also, joints need to be sealed. We use 50 year caulk, so you can rest assured all joints will stay sealed. Any material that shows signs of deteriorating will be replaced; such as rotting fascia boards. Old stucco surfaces that are chipped will be patched up with new stucco.

3. Priming:

Priming is the application of a base sealer that the paint is then applied to. We will prime with a high-quality sealer. A quality sealer contains a high concentration of resin. It covers up the previous paint job, seals everything in place and provides a fresh surface that the new paint will adhere to. If it is repainting, the walls are likely dusty and will need a chalky wall sealer. This sealer is required because paint cannot adhere to a dirty surface.

If it's a new building, a latex primer will likely be used. If a stucco primer is applied, you will have to wait a few days until it cures. Paint cannot be applied until the primer is fully cured. Different primers have various times for curing.

4. CHOOSING HIGH QUALITY PAINTS:

We will then embark on the process of deciding which paint is the most suitable for your needs and house. Good paint is made of acrylic latex. This solution contains pigments that give the color, binders that adhere the pigments to the surface, and solvents which reduce the thickness of the paint. The solvents are mostly water-based.

As it dries, the solvent component evaporates leaving the volume solids; pigments and binders. A good paint is one which has a high percentage of volume solids and strong binders which will hold the pigments in place for a long time.

Unlike some of our competitors, we never use thin paint, rather, we choose the highest quality paint for your budget.

5. Selecting the color:

The color you choose is ultimately up to you and not us. However, we will provide you with advice. Brighter colors fade sooner than darker ones. It can be quite the task deciding which color goes where to form a cohesive look. We can help you decide what will look best. 

6. QUALITY PAINTING:

Your preferred color will then be applied. There are different quality painting techniques, and each job is unique. Some jobs may require multiple coats to ensure proper color saturation. We always do at least 2 coats on each job to ensure everything looks the way you envision it.  

7. Inspection:

The inspection stage is where we double check our work to ensure it meets our strict standards. Once we are complete, you will sign off on the work and enjoy your newly painted home for years to come.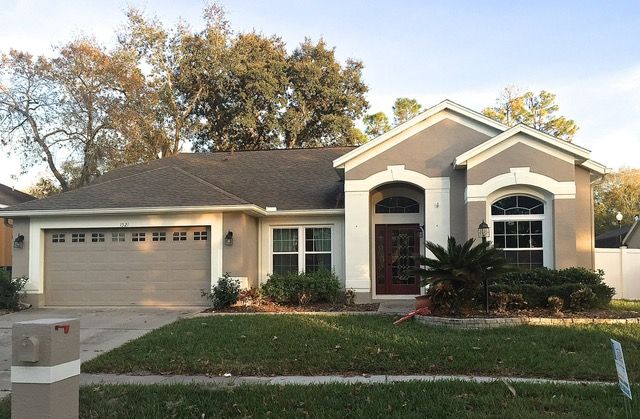 Paisley Painting is a family owned and operated painting company based out of Orlando FL offering some of the highest quality exterior painting services and commercial painting services in Florida. We have been aiming to satisfy our customers' needs in Central Florida for over 20 years. Our main objective is to make our customers happy with great customer service. Our painting company believes in quality work and will not compromise on the end product to increase profits. Whether you want to improve your curb appeal or change your home's color scheme, we have you covered. We have one of the best reputations in the Orlando FL area so you can be sure your exterior painting project will get done the first time correctly.
You want us to put the finishing touches on your dream? Call us today!
At Paisley Painting, we are local painters who care a lot for building and nurturing long-lasting relationships with our clients. We combine our years of experience with professionalism in interior and exterior painting to ensure that the product you want is the one that you'll get. We will never use sub contractors, so rest assured when you hire Paisley Painting's professional painting services, you get Paisley Painting.
"Thorough surface prep, combined with high quality paint, applied at manufacturers specified thickness is key to a high quality paint job that will keep your home protected & looking good for many years longer than the average paint job." -William Paisley/Painting Contractor
CUSTOMER SATISFACTION & BEYOND IS OUR #1 GOAL