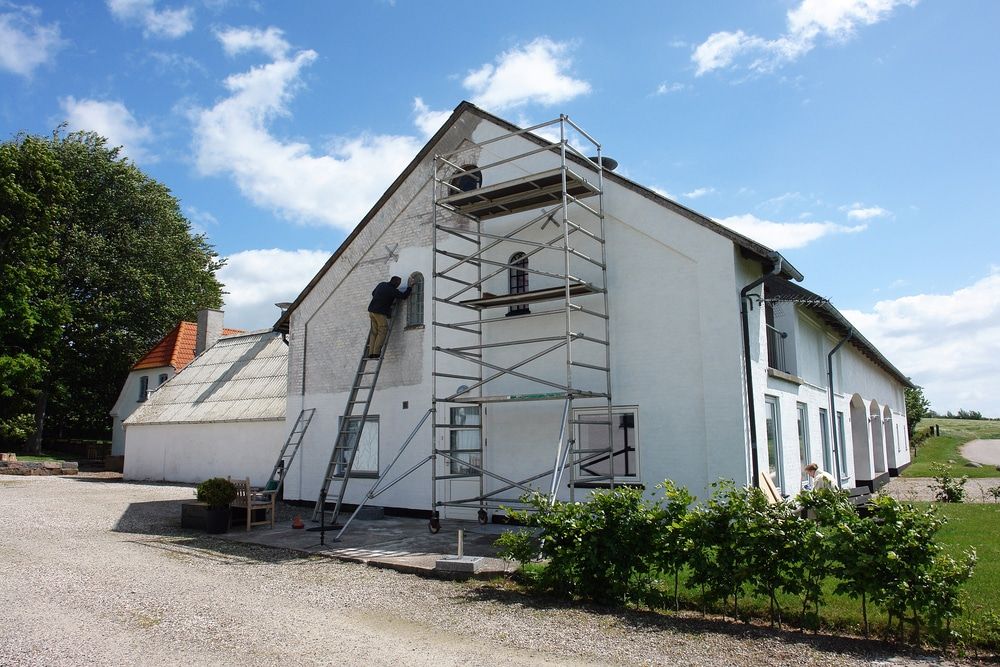 How to Prep a House for Painting
Painting your house can be a big project and prepping it beforehand is a crucial step. House painters in Orlando will always ensure that a house is completely prepped for the paint job before starting. Here is a quick list of things to take care of beforehand. 
How to Prep a House for Painting
Clean It
It may seem a little counterintuitive to clean the area before you paint it, but if you paint over a dirty house, you'll regret it quickly. Before you even pull out that bucket of paint or call your painting company, get out your ladder and hose. It's time to give your house a thorough bath.
When you clean your house, be sure to scrub it. Don't hold back. After all, if you scratch the current paint, that's alright. You already have plans to cover it up. If you have a pressure washer, using it to clean your house before you paint it can be a fantastic way to go about things. Just make sure you know how to operate it and don't get too carried away.
As you clean the outside of your house, look out for any mold, mildew, or peeling paint. You want the surface to be as clean as possible and using an anti-bacterial cleaning agent can help. Of course, mixing a regular cleaning solution with water works just as well, but be sure to scrub away any old paint that's peeling or moldy spots.
Set Up Ground Protection
You may not think about it at first, but you'll definitely want to set up tarps on the ground to protect your grass or porch. Falling or splattering paint may not show up right away, but you'll definitely notice it once you've finished and it's already dry.
Before you get painting, make sure to thoroughly cover the ground around you with a tarp. Protect bushes and shrubbery as well as your garden. Even if it's in the backyard and you don't necessarily care if the plants get dirty, paint isn't healthy for them and could hurt your plants. If it's possible, it might be a good idea to move delicate plants out of the way entirely in order to protect them as much as possible.
Look for any hoses or utility boxes to cover as well. Tape and tarp around immovable objects. It's better to set up too much protection rather than find out later on you missed a place or two.
Scrape and Sand Away Old Paint
It's time to get rid of old, peeling paint entirely. Also look out for paint that has bubbled. Take out either a tough scrub brush or a scraper and get to work on removing that old paint. It needs to all be gone to ensure that your new paint turns out looking nice.
Once you've scraped away as much of the old paint as you can, get a sander and take care of the rest. You can use medium friction sand paper for smaller spots that can be sanded down manually, but getting a sander will help finish the whole job faster and with lesser effort.
It's important that the area you're painting is as bare as you can get it. While this process may be long and tiring, it's necessary if you want a good paint job. Never take shortcuts and paint on old, flaking paint. This will just cause your new paint to simply flake off.
Conclusion
Prepping your house for painting can be a chore, but it will make sure your house looks better at the end. By taking a little extra time before getting started, you'll end up with good results and a paint job that looks great.