OVIEDO RESIDENTIAL PAINTING CASE STUDY
825 Palmetto Terrace, Oviedo, FL 32765
The homeowners on this beautiful Oviedo home, wanted to update the look and take it from the outdated light peach color to something more modern.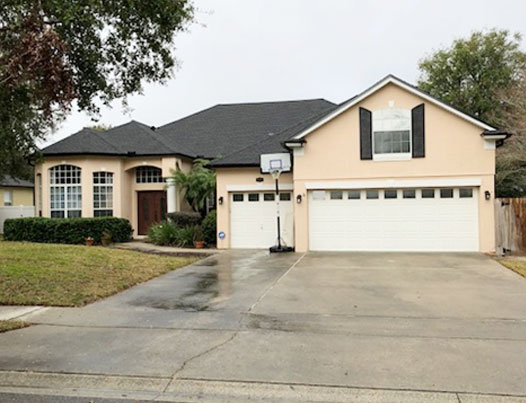 The first thing we had to do on this job was pick out the colors. Most of the time homes in the Orlando area are in HOA deed restricted subdivisions. Which means we have to contact the HOA board and get their Book of approved colors. Sometimes this is online, other times it's an actual book with color schemes that you have to choose from.
It's often hard to Picture what the colors will look like on your home, especially when they are online colors and not an actual color chip. What we do then is get actual paint samples, to put on your home, so you can actually see what your home is gonna look like in several different colors.
Once colors are chosen for all parts of your home, we order the paint and start the prep process.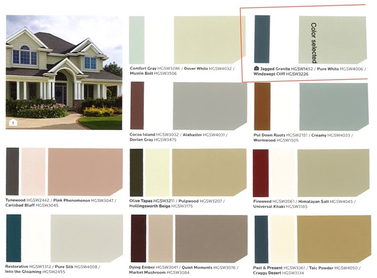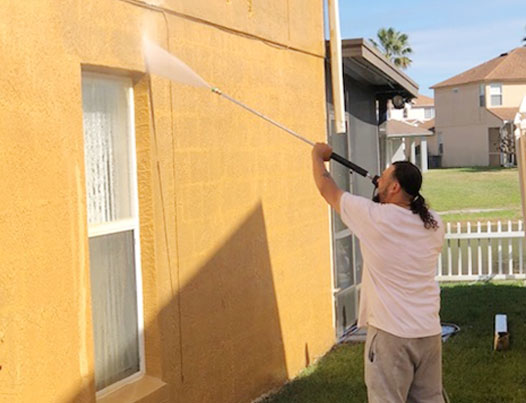 First we pressure wash 1 to 4 days before painting. This does several things, that are needed for proper paint job. We chemically spray down the house to kill mold and help loosen old chalky paint. Then we high-power pressure wash to clean the surface and get rid of as much chalky paint possible.
After pressure washing is complete, and allowed at least a day to dry out, we begin the rest of the prep process with covering the windows, lights, floors, bushes etc.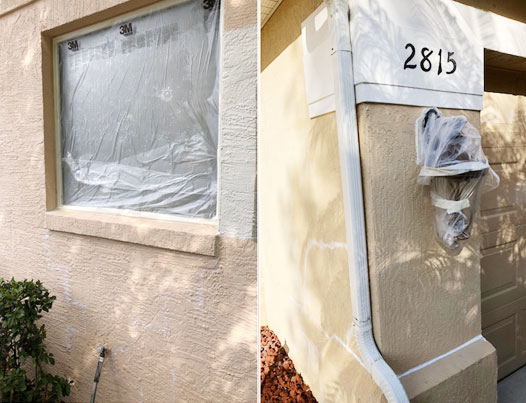 Also at this stage all caulking is done. All settlement cracks it individually caulked, ensuring they were not be any leaks or unsightly cracks reappearing.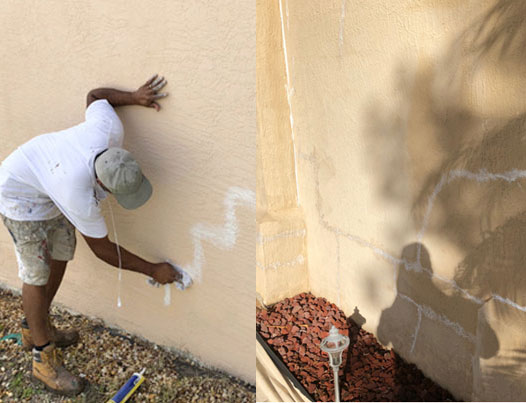 If needed or wanted a primer/sealer coat is applied to the entire home, then we always apply two separate coats of a high-quality acrylic paint. On this home the homeowners choose Sherwin Williams SeaSide 25yr premium paint, in colors: Wood Shadow for the walls, Black Licorice for the shutters soffit &facia and White Fence for the trim.