OCOEE CASE STUDY
OCOEE RESIDENTIAL PAINTING CASE STUDY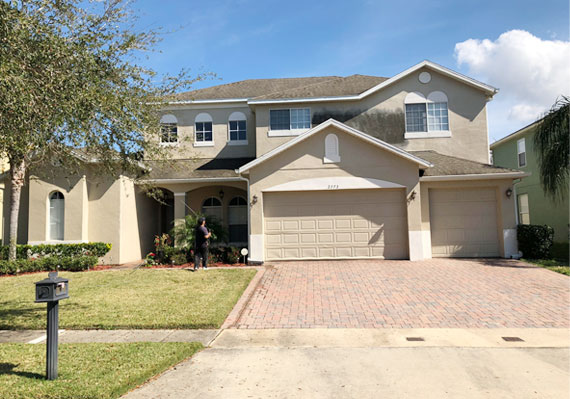 This exterior house painting at 2773 Migliara Ln, Ocoee FL 34761, was needed due to stucco damage and cracks from the hurricane, also it has been over 10 years since it has been last painted.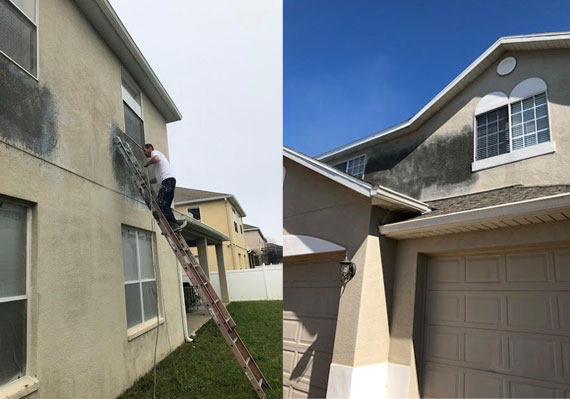 First the damage stucco is taken off and redone with new stucco, we then apply a clear sealer and primer to the new stucco areas. This ensures that the acid in the stucco doesn't leach through the paint and also provides a proper surface for the paint the bond to.
We then chemically wash down the entire house then high-power Pressure Wash all the surfaces to be painted.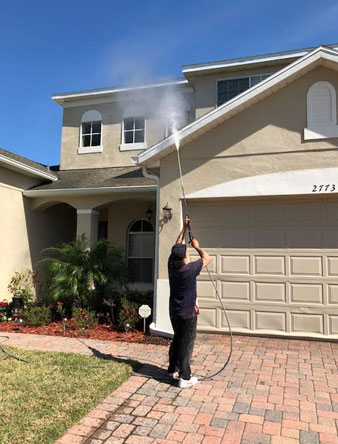 The purpose of the chemical cleaning and high-power Pressure Wash is not just to clean surface but to remove any old/chalky dead paint, this one sure that the new paint bonds properly.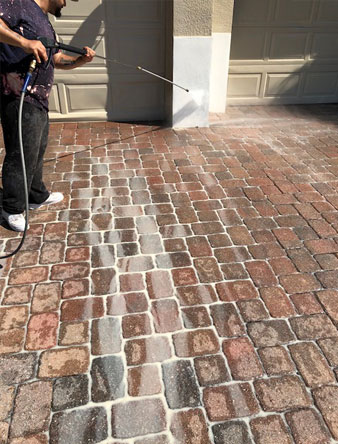 We then prep the house with covering the windows, lights, floors, anything we don't want the paint to get on with plastic, tape and paper. Part of the prep process is caulking each individual crack.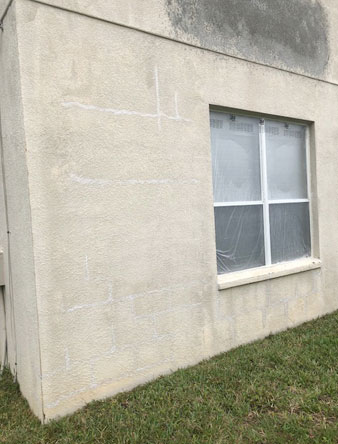 After all prep is done we apply to separate coats of high-quality 100% acrylic paint, this ensures your home is protected from the sun and will last as long as possible before fading.